The Premier Wax Spa in Miami & Miami Beach
ABB American Brazilian Body Waxing was founded in Miami FL and created to bring the best of Brazil waxing to America in high-quality Brazilian Body Waxing and Eyebrow Waxing. At ABB Waxing you will receive an authentic Brazilian Waxing experience. We are constantly exploring the beauty and cosmetic industry looking for innovative depilatory techniques and the best skin care products for our clientele.
Looking for The Best Waxing in Miami?
The ABB Wax Spa in Miami & Miami Beach offers Body Wax, Brazilian Waxing, Eyebrows, Bikini Wax, Men's Body Waxing & Eyebrow Shaping in Miami & Miami Beach.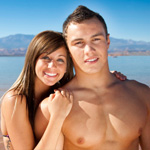 ABB Waxing Salons' staff are focused on bestowing the utmost hygienic confidence, convenience and comfort. All our estheticians are full back & body waxing, bikini waxing and facial waxing specialists – licensed, and trained in-house.
Although a bikini wax might be intimidating for some, our green hard wax and "Brasilian Waxing" techniques allows us to depilated many areas of the body simultaneously, resulting in hair removal that is nearly painless and truly effective. Our well-seasoned, time-tested experience in hair removal and skin care ensures superb long lasting end-results leaving your skin soft, smooth and sexy for women and men alike.
In choosing ABB you will find a Miami Wax Spa that continuously strives to raise the bar in outstanding customer service. Our genuine dedication, professionalism and accountability to our clientele makes your experience with ABB Waxing truly pleasant, enjoyable and relaxing, hence distinguishing ABB Waxing as a hair removal industry leader. Our Salons' attention to cleanliness, hygiene and customer satisfaction coupled with competitive pricing keep our clientele coming back, time and again. Try ABB Waxing for yourself and you'll experience the difference.
Our main waxing services in Miami & Miami Beach are: Body Waxing, Authentic Brazilian Wax, Bikini Wax, Eyebrows & Eyebrow Shaping.
We also offer full manicure & pedicure nail services exclusively at our Miami Beach location. ABB Waxing – 1259 Normandy Drive, Miami Beach: 305-864-3072