Our Bikini Wax Miami Services Get You Beach Ready
Everyone who hits the beaches in beautiful Miami wants to feel "beach ready". And, silky, smooth skin is one of the "must haves" for sporting a bikini. A good bikini wax in Miami should leave your skin smooth and irritation free. This is, however, a delicate area, and prone to irritation, so it's important that you get the best care.
At ABBs salon we use a unique Brazilian wax formula made from beeswax and aloe vera. This wax is very gentle and easy on the skin. We use our wax at a gentle warm temperature, and achieve a very thorough depilation, leaving the skin in this delicate area smooth and silky.
ABBs Salon for the Best Miami Bikini Wax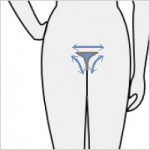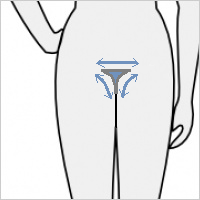 In our salon we go to great lengths to create a comfortable, relaxed, yet professional atmosphere. We pay great attention to the tiniest details, so all you have to do is come in and receive the desired services. All the products and disposable materials we use at our salon have to pass a strict quality control, so that our clients can be sure they are only getting the very best in treatment, products and services.
Each of our technicians is licensed and trained in house, and have thoroughly mastered our Brazilian technique, as well as numerous other hair removal and skin care professional services. We offer the best of waxing salons in Miami, and our clients agree. We make sure that each client who walks out of our door loves the services they have received, and are looking and feeling great! After all, with a great bikini wax, Miami Beach is a lot more fun! After experiencing our high quality waxing services you will feel confident and sexy in your bikini.