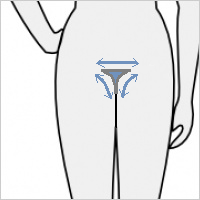 Deep Bikini Wax
Removes unwanted hair immediately outside of the vaginal area leaving a clean triangular shape.
Removes the hair from the entire pubic region, except for a small patch just above the vaginal area.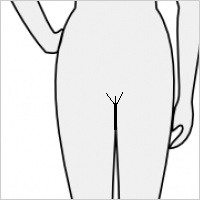 Full Brazilian Bikini Wax
Removes all the hair from the entire pubic area.
Many women request a Brazilian or Full Bikini because it gives a clean, close wax and the freedom to wear even the most revealing swimwear and lingerie.